Brandon Ford is the Number #1 volume Ford dealer in Florida. In addition to selling new and used cars in the Tampa area, it has a Collision Center renowned throughout the country to repair, paint and customize motorcycles and vehicles. Nova Verta was entrusted with a big spray plant, recently installed, thanks to its experience, high technology and top quality standards.
In order to show the high professionalism and efficiency of the structure, the Brandon Ford Collision Repair Center is the only center of its kind to win Fords President's Award 11 years in a row. Four spray booths were installed to support the great workload and get the maximum performance, without compromising the quality of the workmanship: three Super Prestige (length 9.5 m) and one Maxy Range (length 12 m).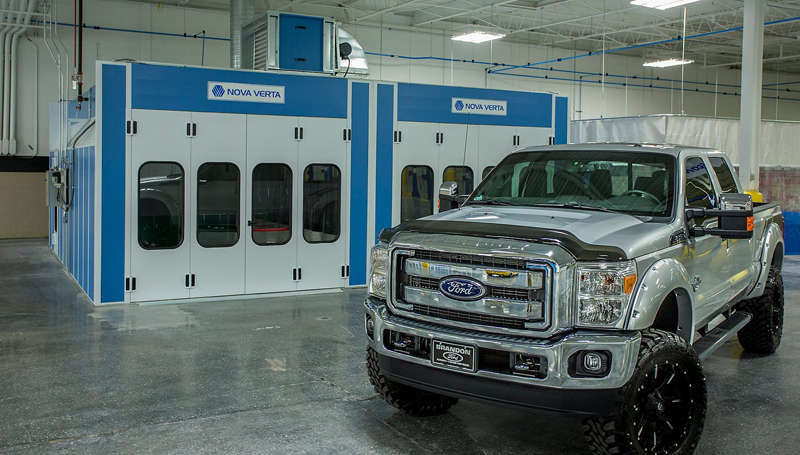 A complete painting plant that has been enriched by a series of options that assure top quality standards: direct drive units, Wind System, Touch Screen and Inverters. The result is a personalized realization that responds to the logistical needs of the customer, the climatic conditions, the environmental obligations and the safety standards laid down by the legislation of in force in its territory.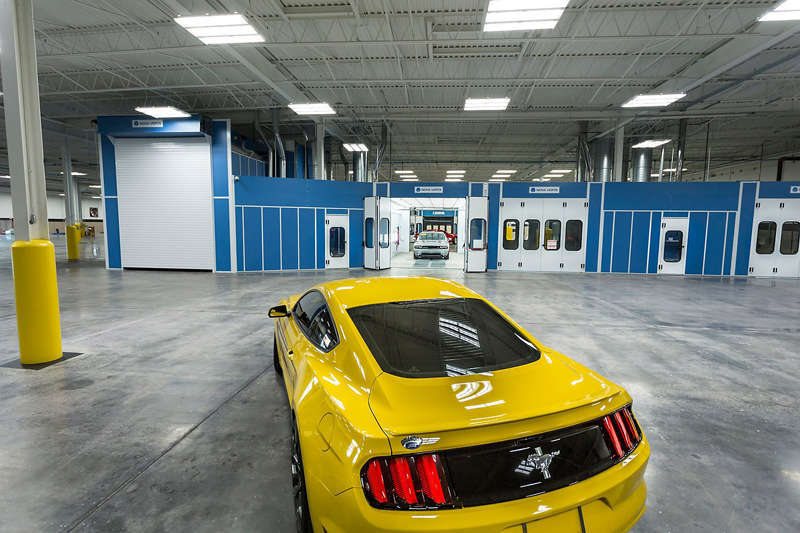 A great attention was paid to the preparation of paints and their subsequent storage, as well as the preparation of the surfaces to be painted: all fundamental steps in the realization of a perfect painting. For this reason, two Paint Rooms, a Prep Area and a Zone Alu Space – the basic tools for a body shop mechanic- were installed inside Brandon Ford Collision Center.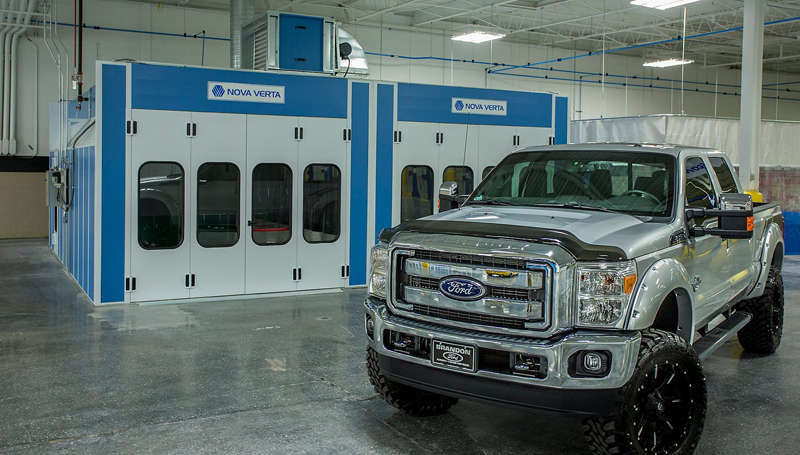 Nova Verta International established itself once again as a key partner at the international level, planning an installation with high technical characteristics that meets the needs of one of the most famous body shops in Florida, promising the maximum productivity and the top performances in full compliance with health and environment.
Watch the drone footage of Brandon Ford Collision Center:
Photo courtesy of: Brandon Ford