Nova Verta offers a range of spray booths specifically designed for the automotive sector and the needs of durability and precision of the body shops. The recent installation of a new paint department inside the Falchi Brothers' Body Shop in Monte San Savino near Arezzo provides an example of how a spray plant can optimize space and performance and ensure high performance and a significant reduction of time, energy and moneyconsumption, essential to survive in such a competitive industry as automotive.
The star of the plant is a Super Prestige spray booth (size 4480x8120x3545 h) with basement with airflow regulation balance in the best way the extractedairflow. An optimal illumination is guaranteed by the new LED light fixtures, which ensure high-energy efficiency, long life, low power consumption and low heat generation, while the glass front doors allow monitoring the operations in the booth from the outside.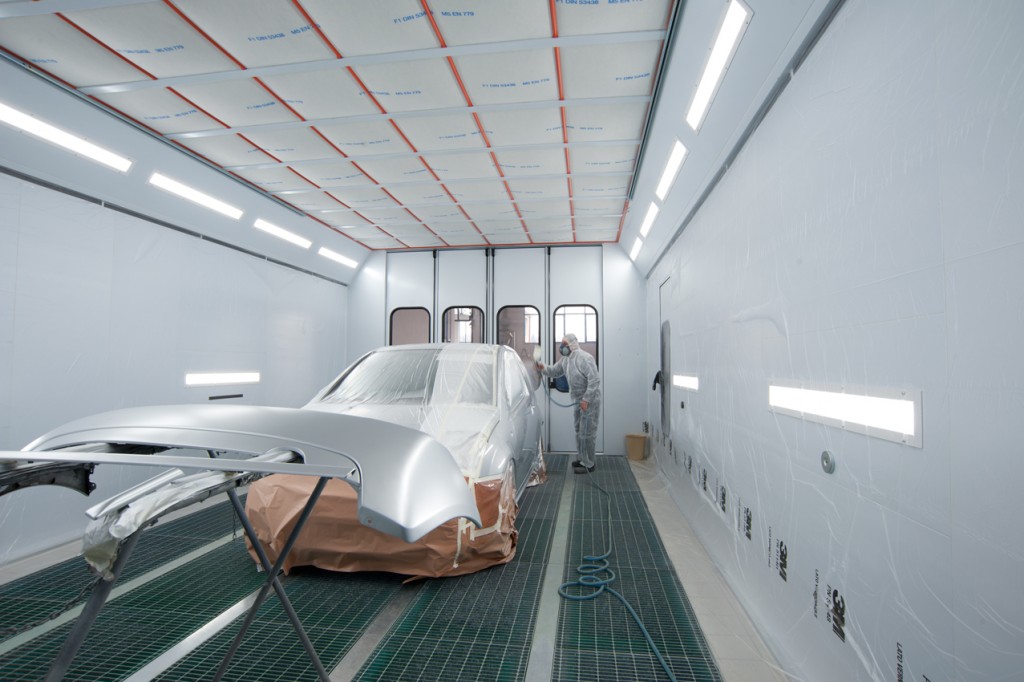 The booth is equipped with a smart equipment, such as direct fire burners, inverters and the economy system, that reduce considerably the consumptions, enabling significant energy savings, reduced CO2 emissions and respect for the environment. The control panel touch & screen was installed to control these technologies; it is a console that simplifies every stage of processing, allowing the management of the spray booth functions with the touch of one finger.
A paint room for the preparation of paints and a double prep station complement the plant, supporting the work inside the booth. The operations of preparation that come first the final coating of the car or some of its parts are in fact fundamental to obtain a flawless result. The special basements of these areas guarantee the aspiration of dusts that not only do not deposit on the surfaces to be treated, but are collected through special filters and not dispersed in the environment.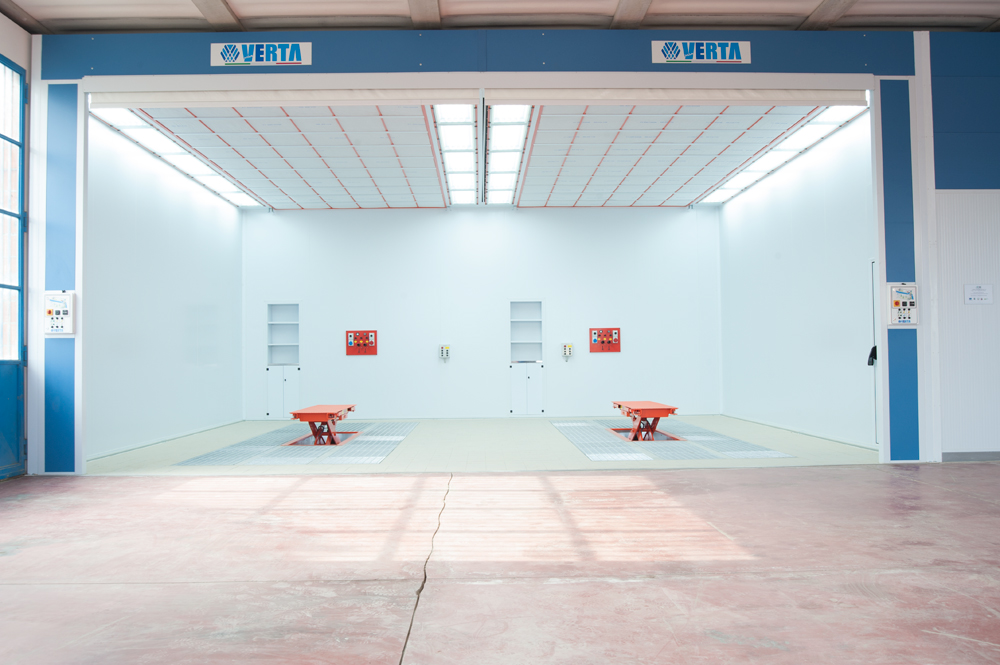 The plant installed in Monte San Savino is the proof that Nova Verta spray booths – whether we speak of great works, or small and medium-sized body shops – are all characterized by a unique design and a high-tech equipment, guaranteeing excellent performance, significant cost savings and environmental respect.