Paint Mixing Rooms
The name Nova Verta is synonymous with innovation and quality. Our Paint Mixing Rooms and other Extraction / Smart / Preparation Booths can all be custom made to the highest standard to suit your size, lighting and air-flow requirements. A typical example is shown as follows.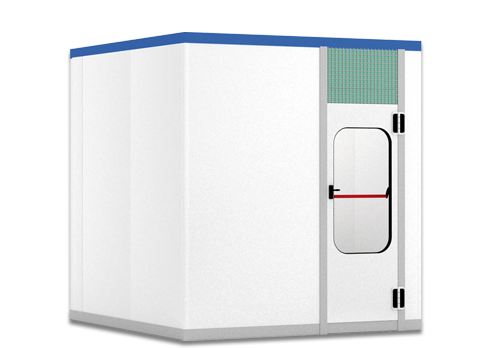 A basic frame suitable mm 100 (h)
N° 1 access door, antipanic closing, mm 800×2.100 (h)
Lateral walls, thickness mm 40, insulated sheet panels
N°2 Lighting fixture composed by 4 fluorescent tubes of 36 Watt
each equipped with electronic ballasts
Electric fan coupled by motor of Kw 0,25
Prefilter for inlet air: mm 930×470
Lights delayed 30''with respect to ventilation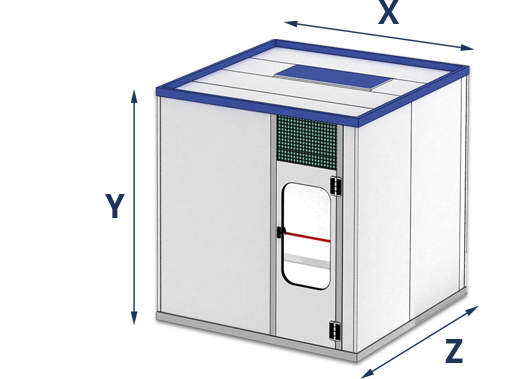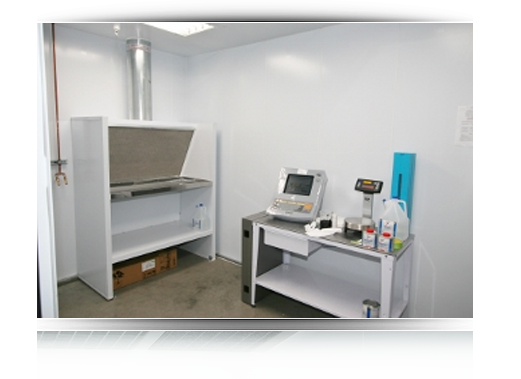 Fully galvanised and insulated double steel panels, plastic coated, to match Spray Booth in traditional Nova Verta colours blue exterior & white interior.
1 No. Anti spark extract motor 0.25kW three phase (1000 cm/h)
2 No. Four tube steel light frames covered by Georgian plate glass
1 No. Main access glazed self-closing door 800 x 2.100
1 No. Work bench to include extraction at low and bench level for test cards/mixing applications.
1 No. Fine inlet filter including a Fireblock FD 60 Damper
1 No. Main control switch wired to lighting and extract motor.
Questions? Quotes? Please click the button below
Drop us an Email anytime and our customer service team will respond to you as soon as possible